Tryk af plastkort
Do you need a gift card or perhaps a business card that stands out? There can be many reasons why you need to have a plastic card printed - whether it is for business cards, membership cards, benefit cards or gift cards - then a plastic card can make the recipient feel a little extra special. We offer printing of plastic cards, where you have the option of having your own design printed. We offer designs in four color prints for border. We also make plastic cards with a magnetic code, bar code or chip.
Har du specifikke ønsker til dit plastkort? Kontakt os - så løser vi opgaven for dig.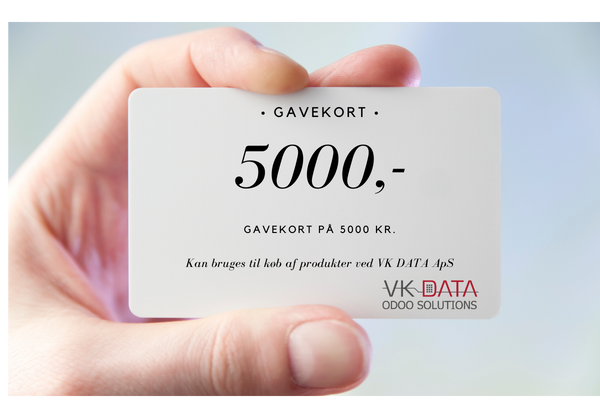 Pris for fire farvetryk
Med og uden magnet, chip og for- og bagsidetryk.
Specifikationer og pris
Opstart side 1 + prøvekort 300 kr.

Opstart side 2
250 kr.

Ekspedition og forsendelse 100 kr.

Genoptryk af tidligere kortdesign
300 kr.

Designpakke - Kortdesign med op til 2 korrekturgange 750 kr.




Antal kort
Price per PCS.
1-49 stk. 9,95 kr.

50-99 stk.
8,95 kr.

100-249 stk. 7,95 kr.

250-499 stk. 7,80 kr.

500-999 stk. 7,20 kr.

1000-2499 stk. 6,60 kr.

2500+ stk. 6,05 kr.

Tryk på bagside pr. kort
5,00 kr.
Surcharge
Tillæg for kort med HiCo magnetstribe 0,50 kr.

Tillæg for kodning af magnetspor 0,50 kr.

Tillæg for kodning af stregkoder/QR kode 0,50 kr.

Tillæg for hulning af kort ø6/remhul 0,70 kr.

Tillæg forbillede på kort 2,45 kr.

Tillæg for Premier Guld-metallic kort 2,80 kr.

Tillæg for Premier Sølv-metallic kort 2,60 kr.
We can deliver within 2-3 days depending on the size of the task
Call us on + 45 7373 8888 and get a price and expected delivery time