Benefits of a security check
---
YOUR SAFETY


You get a handle on whether security is in order in your company.
OPTIMIZE YOUR SECURITY
Your security standards can be significantly improved with just a single security check.
CREATE SECURITY


Better security creates security for your employees and your customers.
CYBER ATTACK


Seven out of ten companies were hit by cyber-attacks last year. With a security check, you ensure that your company is better positioned against these attacks.
SECURE DATA


Your employees get a tool that secures both their personal and company data.
GET HELP


With a security check, you get help dealing with security threats, so that you are not alone with protection and possibly the recovery of data.
Select VK DATA's security check
With a security check from VK DATA, you get a thorough and professional check that follows an advanced security procedure. Here we review everything that concerns internet security.

Today, the vast majority of companies are more or less digital, which is why it is important that everything from logins to financial and personal data is well secured. A security check can help to give an overview of what may be exposed or vulnerable to cyber-attacks, as well as where security can be improved.
A security check from VK DATA can be used regardless of whether you own a small, medium or large company.
Below you can see in brief what a security check contains.


1
We carry out a thorough review of your company so that we can best identify the weak points that may be in the company's security system.
2
We will then review together the points where your company is particularly exposed.
3
After reviewing the exposed points, we will come up with proposals on how the security of the company can be improved. This is discussed together so that you get the best possible solution for your company.
4
Your new security product will be implemented and make the company's security stronger against cyber attacks or other forms of data loss.
What do you get with a security check from VK DATA?
As a company that works with IT every day, we know how important it is to be well secured against various cyber threats. Precisely because IT security is so important, we are currently offering a free security check.
During a security check, you will go through the following:
Updating of software and hardware

Backup and restore

IT preparedness

File management

Password Policy​

IT Policy

Network

Review of cloud solutions
Are you curious about whether security is in order in your company? Do not hesitate to contact us to book a free security check.


---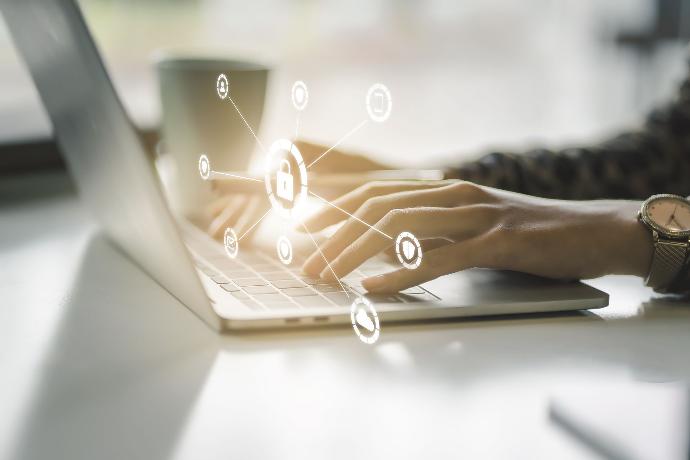 Do you want to hear more about our security checks?
Fill out the form and we will contact you as soon as possible.