An app-based ERP system
Most companies have tried to work with one of the big financial systems and have experienced how they are locked in by complex, inflexible solutions, long bindings and expensive licenses that can be difficult to get out of when of when first start. At VK DATA, we also wanted to get rid of that, and Odoo was the solution for us. That is why we have specialized in this particular ERP system, and today help other companies the implementation.
It can manage your entire company in one system, which makes it more flexible and manageable to work with - for everyone in your company, both at work and from home. In collaboration with Odoo, we offer an Enterprise agreement where the ERP system is updated and maintained in the same way as several license-based systems. Here, however you only pay for the users you need get all Apps included in the price.
Odoo is Open Source, so it is possible to make the adjustments that suit your company yourself.
It is based on one databse, so you have all the data in one place and there is no need for expensive integrations.
Apps can be added as your business grows.
You only pay for the users you need, but get all +70 Apps included in the price. From DKK 149 per user.
Our ERP solution is available in a large number of languages and we naturally have a Danish language package.

---
VK DATAas your IT advisor
VK DATA currently has 34 employees who all work with Odoo. Our advisors and consultants specialize in inventory management and production management and have several years of experience with either sales, implementation, programming and/or support. You can therefore be sure that we will find the right solution for you and your company​
We have a competent development department that can handle complex needs that are not supported by standard modules.

What is an ERP system?
ERP is an abbreviation and means Enterprise Resource Planning. It is an IT system that enables companies to plan and organize their resources and automate their processes. It can also provide an overview of the company's internal functions based on inputs from the various departments, such as HR, sales, marketing and production.
Typically, it is used in manufacturing companies, trading companies and other companies that touch the supply chain, but is used by a wide range of other industries as well - We have, for example, helped restaurants, kitchen sellers and booksellers before.
We believe that Odoo is the best ERP system on the market. We have therefore chosen to specialize and keep up-to-date on this ERP system, in order to advise and teach other companies about it.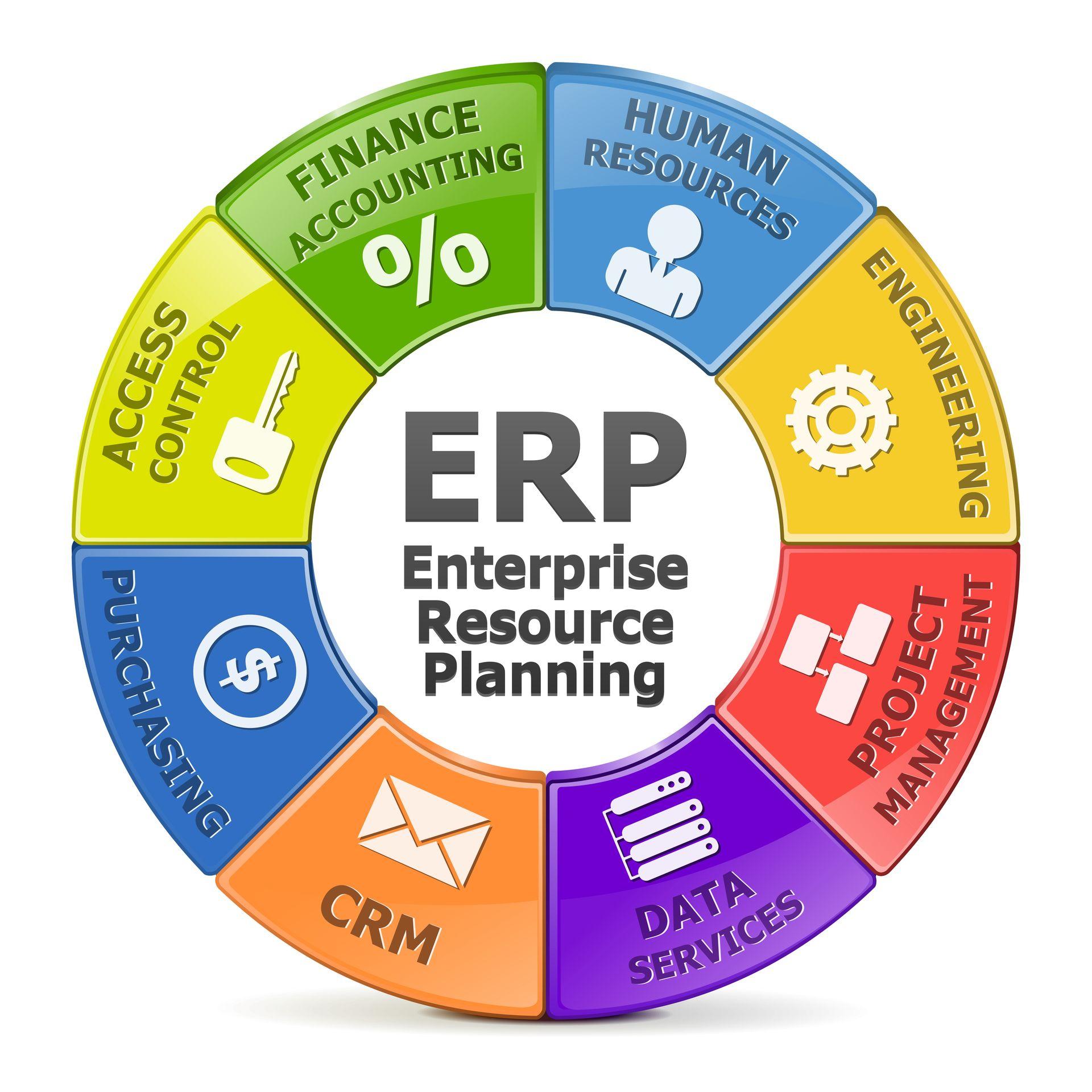 See the most used Apps in Odoo
We only install the Apps you need - there is always the option of expanding more functions