Get an overview of your company's Expenses
---
Manage daily expenses easily and clearly
Save time on expense vouchers

​

Managing your employees' daily expenses has never been easier. Whether it's travel expenses, office supplies, or any other employee expense, you have access to all receipts and expense entries from your dashboard.

No need to download specialized software to create expense records - everything is done directly through Odoo Apps!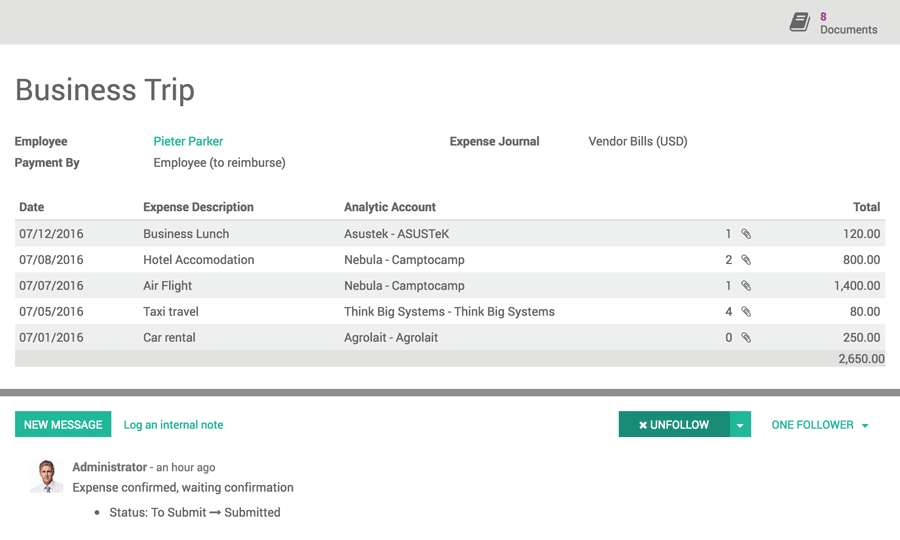 Receipts​
Get control of receipts through Odoo.

Your employees can easily attach copies of their receipts directly to the expense item to avoid them getting lost. It's easy to do by taking a picture of your receipt and then adding an attachment to an expense report. In this way, you save time and increase efficiency, since a clear and complete overview of all expenses is kept.
---
Håndtér udgifter pr. afdeling
Get a clear overview of the various departments' expenses.
As a manager, you can easily follow the expenses across the departments and keep an eye on whether you stay within the budget and reach your goals.

---


Employees​


Draft expenses, add notes and upload receipts to the expense item.


Leader


Approve or reject expenses with one click. Add comments, edit entries, or request additional information.​
---


Accountants


Monitor company and employee expenses, add them to the record and process payments and invoices.
Fleet management with Odoo creates an overview​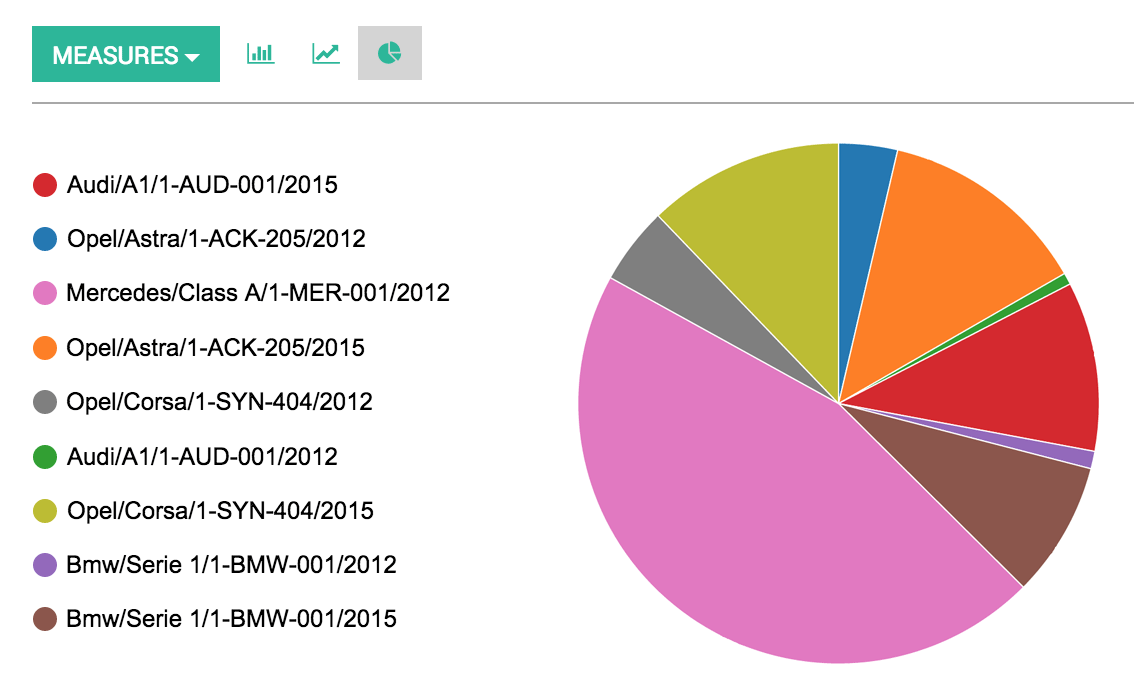 Monitoring of all Expenses
Identify and get an overview of the money spent on the vehicles in your fleet.
One-off expenses on your contracts, such as leases and service contracts, are automatically added to your accounting at the beginning of each period based on what is specified in the contracts, while all other expenses such as fuel and repairs are automatically added to your report.

Analysis and reporting
Show all expenses associated with a given vehicle or with a type of service. Compare different types of expenses, which vehicles expense the most, which services were performed on which vehicles, etc. using reporting tools. Get really useful knowledge about each vehicle to improve your fleet investment.

---
​