Web design made easier!
With drag & drop, templates and stylish themes.


Odoo has the user-friendly drag & drop function with a selection of relevant snippets. With this you can easily create a functional and aesthetic website that can present your company and your products in a professional manner.
Open your website app, add a theme and you're already well on your way to creating your own website.
You can add content as your business develops with awebshop, customer portal, events, blog, chat, newsletters and much more.
We have a basic template that consists of a header and footer. Everything in between is something that consists of snippets, and you can thus easily build a website with the content that you have created and that you find relevant.
We are ready as your IT advisor if you want help with how the system works.
Your brand - your website
Get a web solution that can be adapted to your brand and style.
Branding is critical to a company's success. Odoo gives you the website design tools to achieve this ​
Choose from different templates designed for your industry, or we'll help you design your website. But of course you can also be responsible for the theme on your website yourself, if you want to try your hand at it. Images and texts are crucial for you to be found on Google and for your customers to find your company interesting and up-to-date. Of course, we can also help you with that, as we have a graphic designer in our web team who is skilled at cropping, optimizing and composing images.
That's how easy it is to build your website with content and images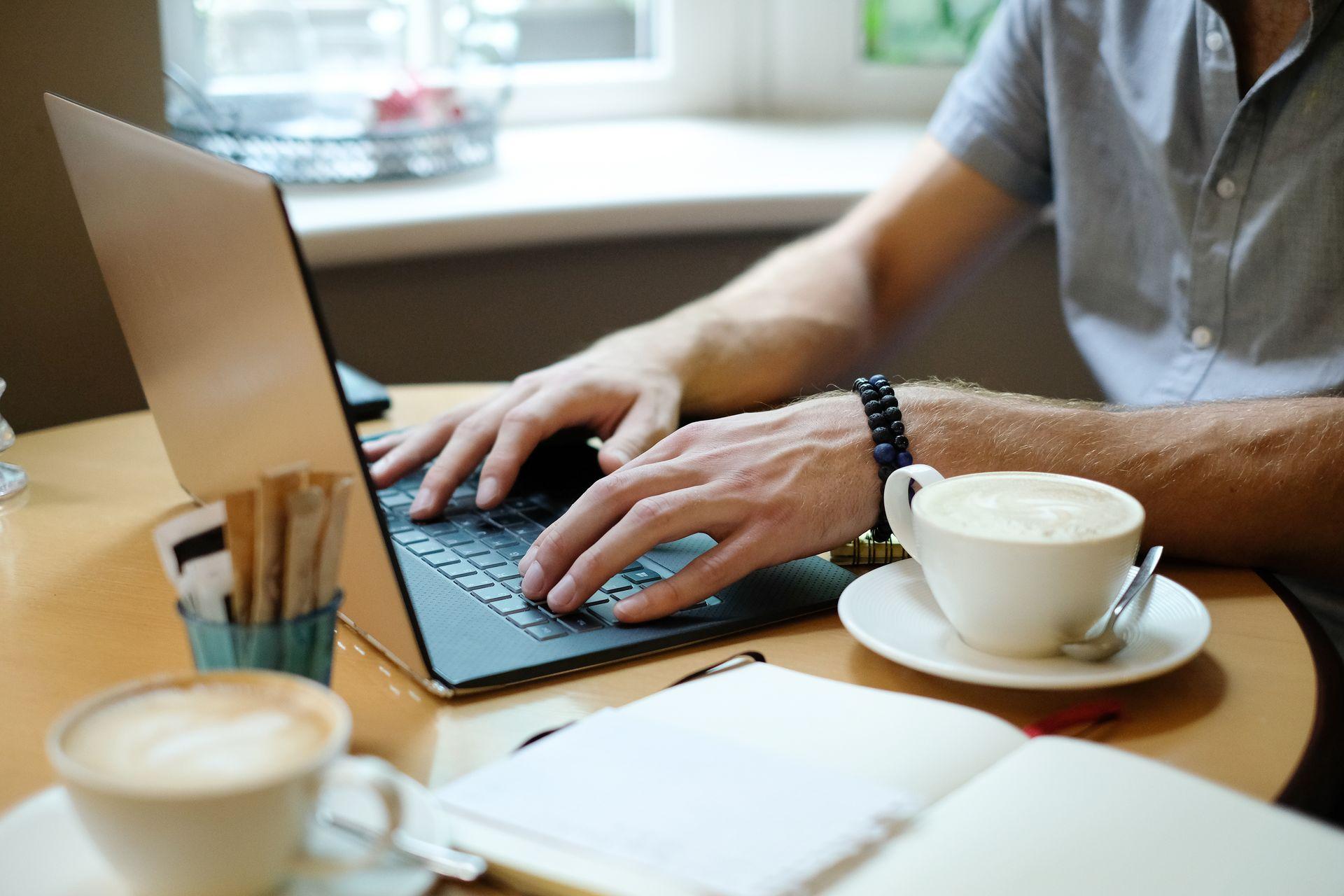 Start a blog!

Focus on producing blog posts and forget about the boring back-end​
Simply sit down and start writing. The blog module enables you to get started in no time. With the drag & drop function, you have the opportunity to create an attractive design that is also mobile-friendly. Read more about Blog
Get returning visitors and increase traffic on your website
You can easily collect your readers' e-mail addresses with the smart pop-up for newsletter registration, which the customer is about to leave the page.

We have several options to help you further
Start with a website, or buy the whole package with integrated Odoo financial system
Are you looking for a system that can handle both your website, your leads (CRM), your webshop, your financial accounting- all in one system - that will help save you a lot of money?
Så kan du læse mere om alle de standard apps, du kan få stillet til rådighed til at drive din virksomhed. Find flere apps her